Perth Quality Caravans
We take pride in the strength, security and quality of every caravan we sell. All our caravans are manufactured in Australia using high quality materials and undergo rigorous quality assurance examination throughout manufacture to ensure they meet our stringent requirements.
All caravans are manufactured to customer order ensuring you receive the latest designs and technology.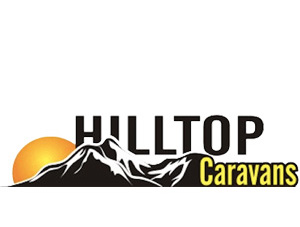 Why Choose Us?
AUSTRALIAN MADE!
We are the sole WA distributors for Hilltop Caravans which are proudly manufactured in Australia, ensuring you get the highest quality components, parts, materials and assembly.
Hilltop Caravans are built on FP Chassis. FP Chassis has been operating for over 15 years and is also a fully family owned business the same as Hilltop. Hilltop and FP Chassis work very closely to enhance the quality of the final product and will make further engineering modifications to increase the safety and the standard of the final product.



EXTENSIVE RANGE
We offer an extensive range of different caravan models to cater for all different customer requirements. Our caravans are built to the highest Australian standards ensuring they are compatible with the various conditions and terrains in Australia.






CUSTOMER SERVICE
We pride ourselves on our customer service and after sales service.We offer a friendly informative place for you to find the caravan that fits your individual needs. We believe in making sure that you are comfortable with the purchase of your new caravan and are fully informed about everything relating to the use of your new caravan. No matter if you are a beginner or an expert, you will find a suitable caravan with us.






VALUE FOR MONEY
Our caravans offer excellent value for money when you add up all the features provided in the purchase price.






COMMITMENT TO QUALITY
Our quality control measures ensure our customers receive only the best.
Hilltop Caravans Pty Ltd is fully accredited by RVMAP, the Caravan Industry Association and Australian Made.






HOME AWAY FROM HOME
Our caravans boast ample living space and clever storage allowing you to move freely. Enjoy the convenience of a full kitchen, shower, toilet, and spacious dining. Keep comfortable with air-conditioning, modern furniture and bedding.






CUSTOMISED CARAVANS
Each of our models has a list of optional extras that improve the already impressive range of features which come standard with each caravan. Choose from several different floor plans that tailor the caravan to your specific requirements.






LEADING TECHNOLOGY
Our smart solutions have made the operations of your caravan effortless.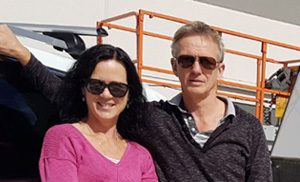 Ian & Windy
The service has been above & beyond expectation. Always very friendly. Happy to help with anything.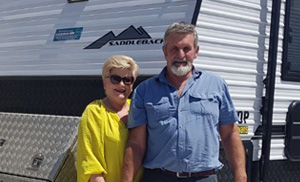 Kewin
Hilltop Caravans an 'A grade' product. The service and back up can only be summed up in one word as EXCELLENT.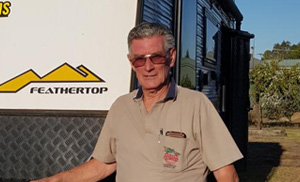 Stewart
I like it. It's light, it's great!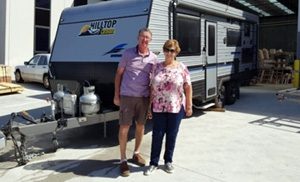 David & Kaye
We called back to Hilltop for an after sale service today. We just love our van but mostly the people & service nothing has been too much troubled for them the whole way through.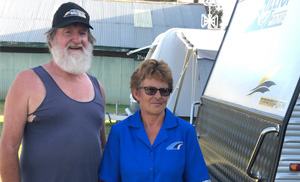 Rick & Karon
Beautiful van. Taws like a dream and brilliant service.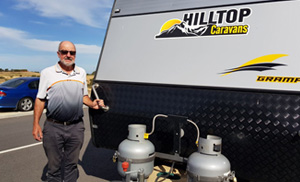 Daryl Pobjoy
Just took our Grampian to the Hilltop factory for a 12 month check up. The service from Dham & Dula was without question the best after sales service I have ever experienced. They checked over the whole van and after a few minor adjustments, plus installing a fan for us I was on my way home. This is just the best company to deal with.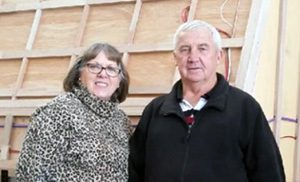 Jeanette & Bruiser
Must Tell You That When We Were On Our Way Home from Anglesea In January. We Passed Another Hilltop Caravan. Was Quite Exciting. I Hope They Are As Pleased As We Are With The Van.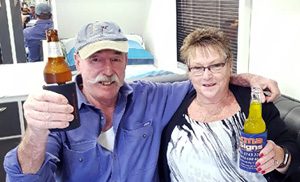 Fanton & Rosenne
Travelled To Darwin And Returned. Great Trip... Van Performs Terrific, Just Like A Luxury Hotel…Everything Works Great… Lovely People!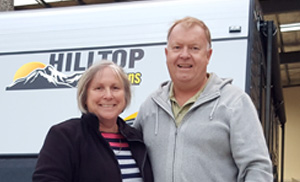 Graham & Marianne
We purchased our Hilltop Grampian caravan in June 2017 and have lived in it permanently for almost a year. We love the spaciousness and layout of the van.We have had no problems with the caravan but the couple of minor issues we have had were dealt with promptly by Hilltop. We were so confident with the build quality of the van that we travelled to Birdsville almost straight after delivery, no problems at all! We wouldn't hesitate to recommend Hilltop Caravans.
Bob Henderson
Friendly Management, Friendly Staff And Friendly Service…Quality Is 100%…. Very Punctual….i'm Very Happy About My Van!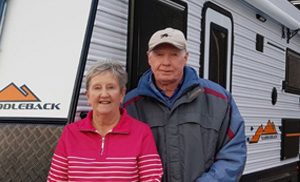 Allan Tindale and His Lovely Wife
We Really Love Our Custom Made Caravan … Thank You!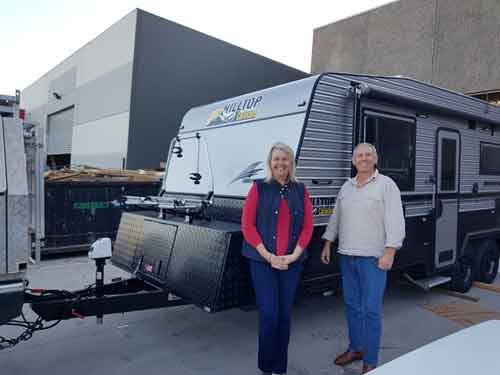 Darren & Karen Sheehan
This is our third new van that we have purchased. A Sunliner, a Coromal and now, a Hilltop. This particular van is by far the best in terms of build quality, actually getting everything that we wanted as well as after sales service. We spent many months planning the build and more than a couple of visits prior to deciding to order a Hilltop. Dula & Dham take a very different view when it comes to building any van in the Hilltop range. They and their build staff are extremely diligent when it comes to all the basic things about getting it right first time round. Getting the basics right then flows all the way through to the finished product. Highly recommended by ourselves and will be ordering another van from Hilltop once that time comes around.